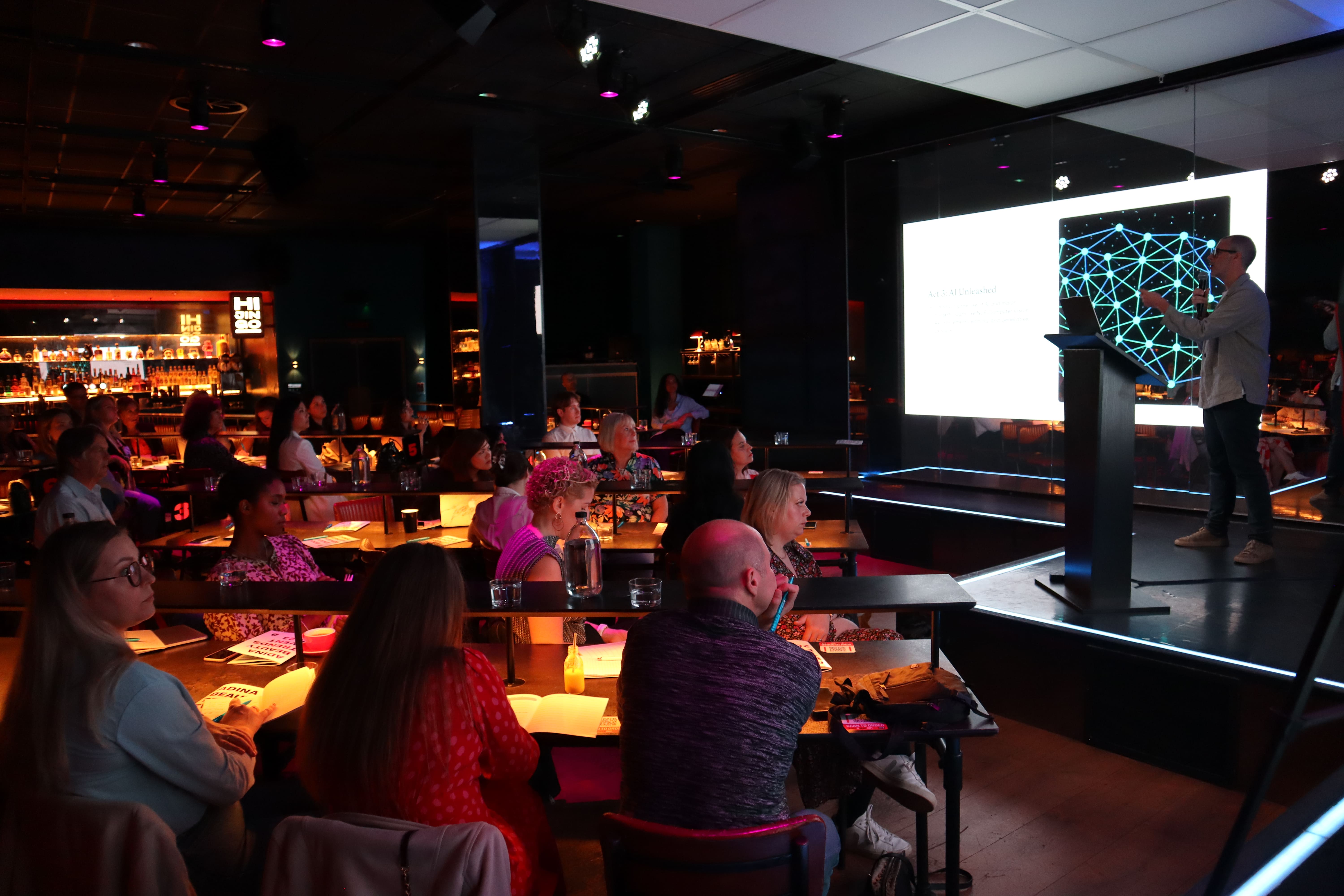 On September 13th, we hosted our fourth annual Adina Beauty Trends Event, setting the stage at Hijingo, one of London's most avant-garde venues. This year, we went big - reaching out to our customers and further afield, extending the invitation to a day filled with insights, inspiration, and much much more.
Guests got an all-access pass to our Adina Beauty Trends Report 2024-2025, diving into the imminent beauty and personal care trends set to dominate the next 12 to 24 months. From brand-new ingredient launches to trying out the latest beauty products, they had it all. And let's not forget the post-event futuristic bingo experience—a social affair like no other!
We had a goal to make this event thought-provoking, innovative, and highly engaging. Cue AI expert Graham Cooke, delivering a knockout keynote on the AI revolution and its impact on beauty and personal care. Furthermore, our product displays were full of the latest innovations in beauty, and Hijingo's cutting-edge venue set us up for a highly engaging futuristic experience.
Kicking off the trend's presentations with a bang, we zeroed in on our 'Sustainable…so what?' trend, spotlighting holistic sustainability and brands going the extra mile for people and planet. 'Big Science' followed, taking a deep dive into the medicalisation of beauty trend and groundbreaking research in the industry. Graham Cooke's AI insights led to our Adina POV on the 'Tech Takeover,' a fusion of tech, ingredients, and formulation. Finally, 'World 2.0' unveiled a global outlook, from the cost-of-living crisis to post-pandemic China.
After the trend revelations, guests were thrust into the Hijingo futuristic bingo experience—a wild blend of fun, socialising, and prizes that had everyone buzzing. The feedback was electric, with attendees declaring this year's event as bigger and better than ever. Inspiration ignited; guests left ready to kickstart their next product innovations. Bring on the Adina Beauty Trends Event 2024!
Check out our full Adina Beauty Trends Event highlight reel here!
---